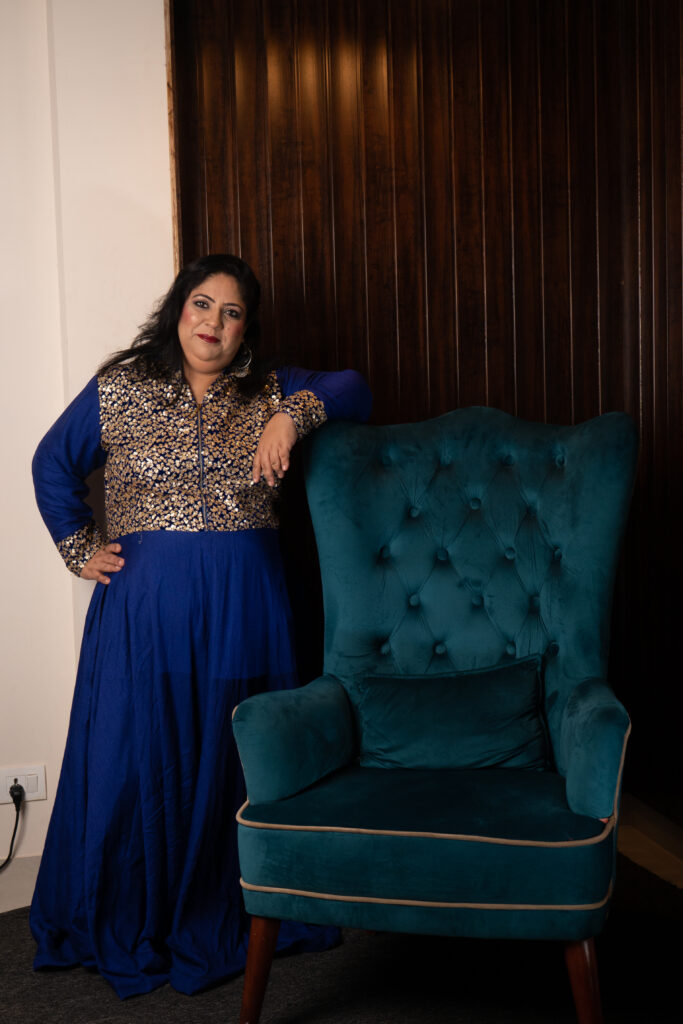 Plus size is the transformational journey for my life. I can say i lived myself in all the sizes and shapes.And honestly,I loved myself in every stage and situation.I would like to tell you the best part is what i am today i completely adore and proud of myself.
I had a explored various fields of work. i was a bank employ for years and not only i run my own boutique independently for almost 15 years.
After the journey of all ups and downs, now i am housewife but similarly working my dreams to come true. Now i look for all the time and space i can gathered for myself.My family and specially i can say my husband and my daughter supported and motivates me a lot.
Throughout the journey i find my family was the actual strength and power to all my passion.
Its like a accidental flashback i can take you to, My plus size body wasn't like this before.but due to some surgeries and medication i led to this result. I definitely faced a lot and lot of issues regarding body shaming and comments on the sizes. That phase is extremely difficult and hitting my head badly. But the constant self confidence and family support helps me like so much to overcome all of that. I can do anything. I am a person who can't sit with the problems i am very much like get up darling, stop wasting your time. YOU ARE STRONG, YOU CAN DO IT.
I can't just sit silently with the issues moreover i find solutions, lets start working. I might say the women you have nicely figured body shapes, curves but i can have much more stamina then they ever does. I do trekking, running, jogging everything which everyone is doing i can do it too. I always try to put myself in the every shoe to get more and more experiences. I always try to take my steps as per the generation. I do parties every weekend, i genuinely enjoy my life fullest. I wear everything whatever i wish for. My own friends have different opinions about the sizes and styling. I had explored both body framing and body shaming simultaneously. Sometimes people around you will criticize, and sometimes they will appreciate. My focus is on my happiness and self satisfactions.People around me kept on telling you will look fabulous if you will loose some of the weight.
why didn't you try dieting. You look beautiful you have good appearance you should eating junk. but my ears want to hear only you are completely perfect in what you are. Best the way you are. My daughter always being there as the positive pillar of my struggles. I want to convey the message of acceptance and ignorance both simultaneously. Accept and love the way you are. Just ignore all the negativity and comments. Most of the people are really good with criticizing, commenting and etc , so just ignore the nuisance and just work on yourself. The magic and fire inside me is my 'self confidence'. That helps me to overcome all the issues which is been raised on me , i tackle them with all my inner strength and believes.
I tried this experimental photoshoot for the very first time , gold foil work which is been observed only on sweet dishes.This metallic foil experiment was beautiful and creative. If i get any superpower to change the world, i definately want to change the mind status of society about the women clothes.