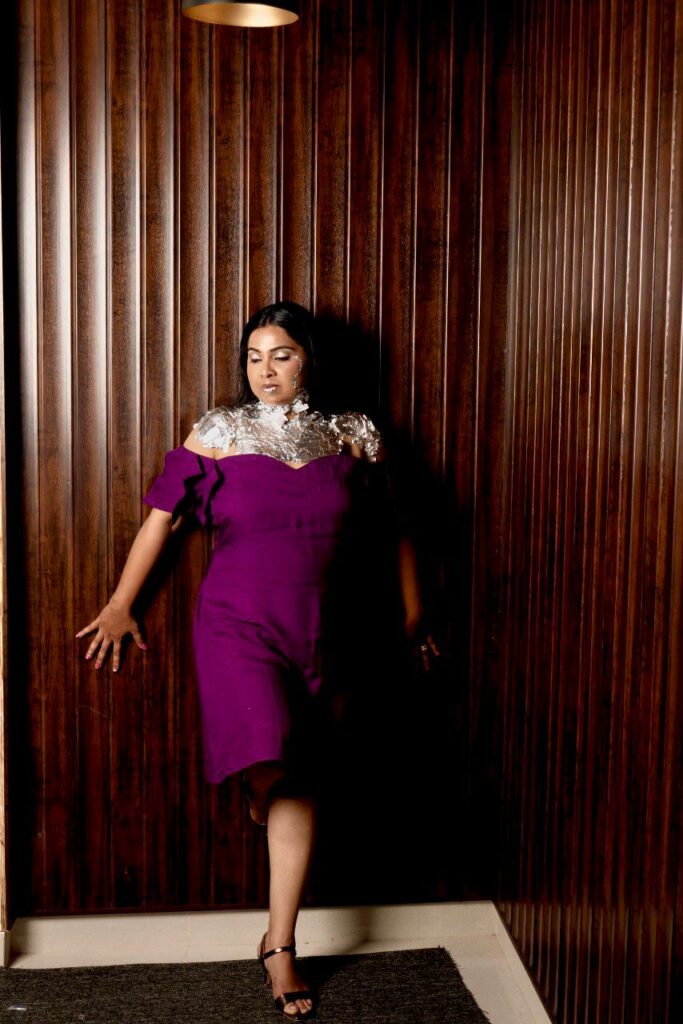 Everyone should have plane and goals in life. Yes! even most of does.But my story is completely unbelievable. Doing what i am doing right now, was never had in mind. I can term it as I was my just "going with the flow." People nowadays have 2 life as we all knows is the personal one where day, family, friends, festival, etc. Comes and another is the professional in which job, colleagues and job formal life! But I can consider as the 3 Stages in between the personal and professional there's an Mid Space for my dreams and passions. I am a Doctor and teacher the profession. And in mid way I am self loved with myself. "Being a Model".
Through out the journey, my only solely inspiration was my dearest husband who is persistently supportive and constantly encouraging in my decision.He's being there in all my ups and downs, wherever i am today, i can give half of the credits to him.
Likely, If talk about the management and coordination of two parameter of life simultaneously. I simply believe in a theory is are 'where there 's will, there's a Way". Yes undoubtedly, there unconditional amount of challenges but we need to buck up and get going through the day.
"Self Motivation is the Best Motivation"
If I look after the magic and fire of me.Like what actually makes me different from others is –
I don't like to quit "I never give up". Commitment is all I have learnt. Setting a make me difficult task for myself. Stand out of the crowd, that's how i feel about myself.
Women has certain different powers. Can do anything . We always asked for equality and respect. Simply, if i talk about "Plus Size women" an old Saying "Age is just a number". I believe sizes are also just exaggerated number. My tips to my fellow companions will be just,
"Focus on Yourself and enjoy the Journey, fill confident within".
"You ARE BEST"
Body shaming and Body framing are always a factor of a comment that puts in stage where you complicate things for yourself and you let others be part of unavoidable confusion.
Relax, and do what you do with effectiveness precision and perfection. That will give you the edge toward everyone, when you rise above all and pitty thoughts.
Being a Plus size women,I must say we need to accept- and be proud of who 'You are'. Just understand few things-
You One of a kind, most beautiful most precious, truely valuable. Just remember and keep recalling.You are God's creation in its utmost Natural You are invincible form
absolute power an unstoppable force. You are who you are 🙂
"Yes! Everyone can wear Everything… I absolutely agree with the above thought It's not the clothes that matters but the attitude that you wear before putting on that dress. If we talk about fashion I believe, fashion is something i.e I Can live with Everyday! at any time! I can be Comfortable all time! Something that I makes me feel precious.
I wish, If I have one superpower, If i get any chance to change the society. I would like one c thought to go in every citizen the of the entire world is how to preserve our Natural Resources. By what we have blessed with. Take care of our planet Earth, our Mother nature needs us now more than ever.