From the ancient Egyptian women who painted their faces to please the gods, to the Roman women who beautified themselves to please one another, to the way we enhance ourselves today, some women are aware of the power that wearing makeup has while others are not. Some women see it as a complete transformation, putting them on a higher seat of confidence, while others who wear it faithfully may see it merely as a daily beauty routine. No matter what the media may project, we are stunning without it! Let's be honest, women who do love to "beat their faces," even occasionally, have positive reasons and may even have negative reasons for wearing makeup.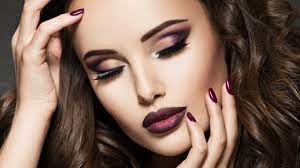 "POSITIVE REASONS TO WEAR MAKEUP"
A healthy purpose for wearing makeup is to enhance what you already have, not to completely change how you look. Many women wear it to "cover up" what they believe are flaws. There is no need to cover up the features that give you your distinction: moles, freckles, beauty marks, and scars—yes, I said it, scars! Don't pile that foundation on so heavy that the person in the mirror becomes a stranger. If you're feeling bold, find a sheer, light coverage foundation that will only partially cover up your beautifully distinctive marks. Look into the mirror, find your favorite facial features, and see how you can enhance those features and make them more noticeable. Brighten up your eyes with mascara and eye shadow, your cheekbones with highlighter, or your lips with a flattering shade!